Pitch Pro Retail, the leading retail partner for professional football clubs in the UK, is thrilled to announce the successful launch of St. Mirren FC's 2023/24 home and away kits. These remarkable kits represent the perfect blend of past–present–future and men, women, and academy Together as one. The new home and away kit are available to purchase from the club store and online.  
Click here to visit St. Mirren FC online store 
St. Mirren FC's 23/24 Home Kit: Bringing Together Past – Present - Future!
  
Inspired by the iconic kit worn during the Anglo-Scottish Cup and the club's inaugural European match, the 2023/24 Home Kit captures the spirit of St. Mirren's rich history. The classic 'V' neck shape, accompanied by the gold badge featuring the club's technical kit partner, Macron, evokes a sense of pride and tradition. The chevrons running down the shirt sleeves pay tribute to the vintage top from 1979-81, adding a touch of nostalgia. The standout feature is the glorious check pattern, inspired by the renowned St. Mirren crest. 
Together as one: The 23/24 Away Kit Shaping the Future of St Mirren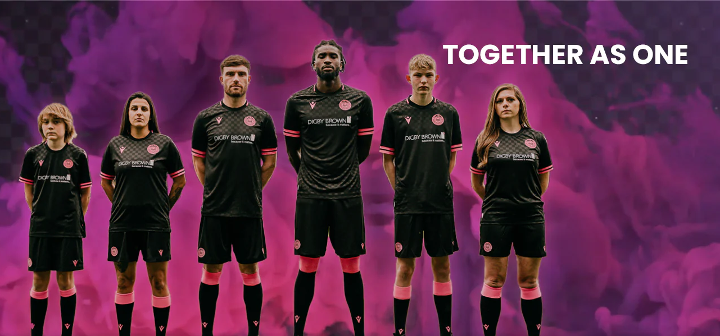 The Away Kit's design serves as a dynamic juxtaposition, bringing a futuristic edge. The kit boasts a smart black-check base, elegantly punctuated with prominent pink embroidery – a vibrant representation of the club's three main colors: black, white, and red.  This bold contrast of the away kit symbolizes the synergy that unites St Mirren FC's Men's, Women's, and Academy teams.  
 
Pitch Pro Retail: Facilitating a Seamless Transition 


As the trusted retail partner, Pitch Pro Retail has played a vital role in bringing these exciting kit to life. Leveraging our expertise in logistics management and strategic advice, we ensured a seamless transition between St. Mirren and Macron. From supply chain management to distribution, our dedicated team ensures that every St. Mirren supporter can proudly don the colors of their favorite team.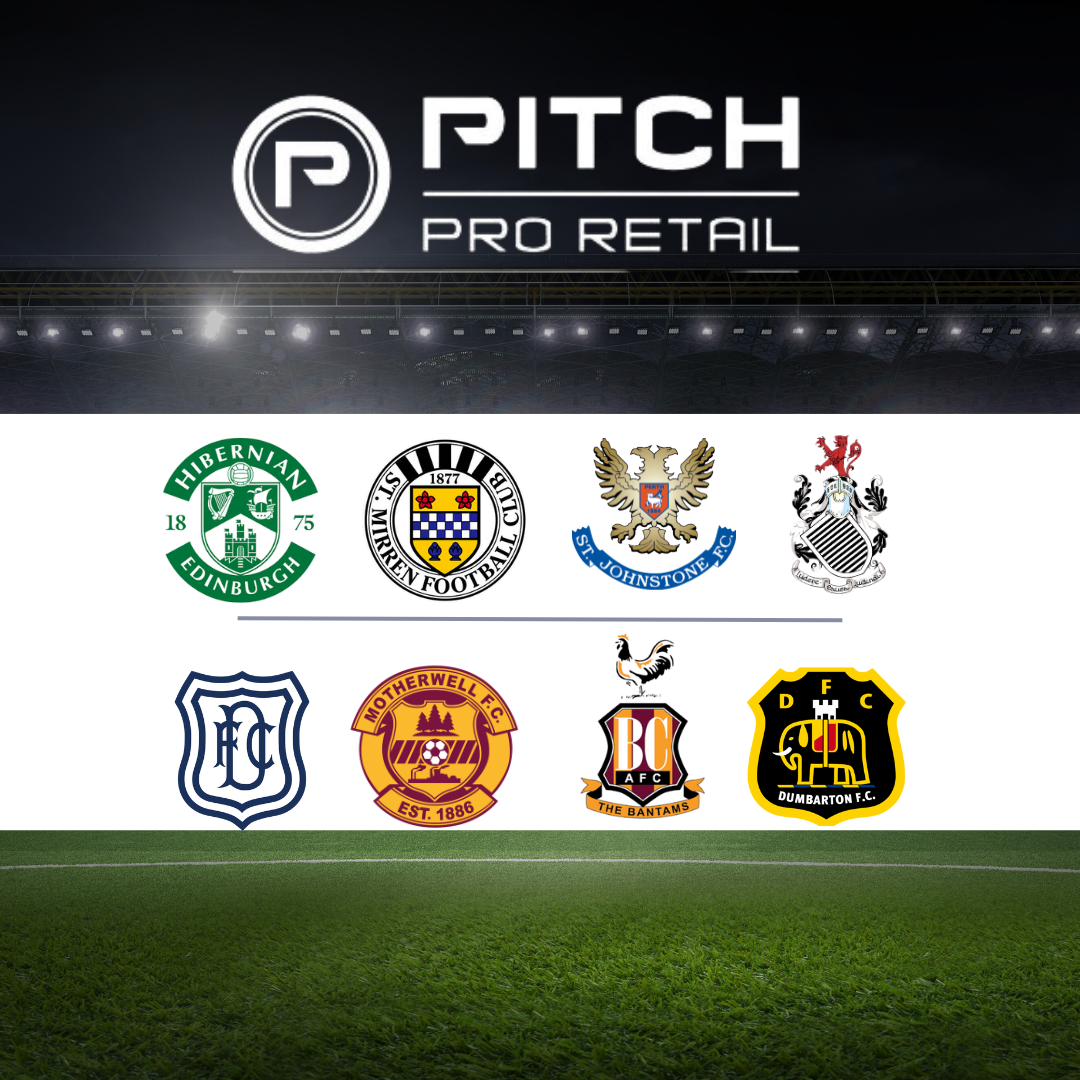 About Pitch Pro Retail
Pitch Pro Retail is a renowned supply and retail partner for professional football clubs across the UK. With a focus on delivering top-quality sportswear and merchandise, we are committed to providing football clubs and their fans with an exceptional experience. Our extensive product selection, efficient logistics management, and expert advice ensure a seamless journey for both clubs and supporters. Through partnerships with industry-leading brands like Joma, Adidas, and Macron, we continue to bring the finest sports apparel to football enthusiasts across the UK. 
For Inquiries, Please Contact: 
Alan Provan 
Sales Manager 
Phone: 0141 483 9777 
Email: info@pitchproretail.com