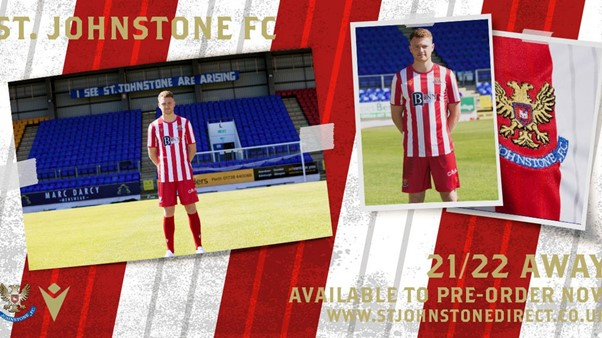 The St. Johnstone away kit launched earlier today: a remake of a classic, but this kit is about more than just its appearance.
A modern take on the away kit worn by the 1989-91 St. Johnstone squads, the new kits see the return of red and white stripes on the road for the club. A retro feel, the kit also pays homage to the club's recent unprecedented success, with a gold trim applied to the Macron hero.
But as so often with football kits, the meaning extends beyond its appearance. The 1989-91 campaigns are characterised by Saints fans as somewhat of a golden period for the club, exciting football, large crowds, and a championship win – the similarities with the present-day are obvious. Thus, the new top represents more than just the aesthetic. It offers a chance to celebrate the city and club being bound on a wave of optimism, then as it is now.
As with the home kit, we are expecting increased interest in the new kit. Yet, because of our in-house finishing service, we will be able to manage the increased demand to ensure that all Saints can get their hands on the new kit and celebrate the community feeling surrounding the club at the moment.
Take a closer look: https://bit.ly/3l2a9NG