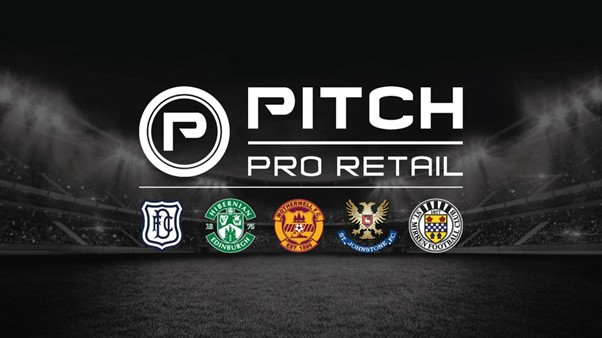 On the eve of the return to league action, Pitch Pro Retail is delighted to be going into the new season as the trusted kit supply and retail partner for five Scottish Premiership clubs.
The new Premiership campaign will see Hibernian FC, Motherwell FC, Dundee FC, St Johnstone FC and St Mirren FC receive best in class retail solutions and kit supply. The leading retail partner in Scotland, our accolade is fitting of our recent growth and hard work to extend our service to further clubs; while reinforcing the reputation Pitch Pro Retail has gained in Scotland. 
It is particularly apt that Pitch has returned to Paisley for the 2021/22 season, the home of the company's first venture into kit supply and retail management, a moment that saw the company transition from our original high street sports shop.
This coming season also signifies the strength of our relationship with our oldest partner, Motherwell Football Club, as we reach twenty unbroken years delivering best-fit solutions with the club.
Reliable, tailored solutions and close collaboration with partner clubs have allowed Pitch's impressive portfolio to grow to its current level.