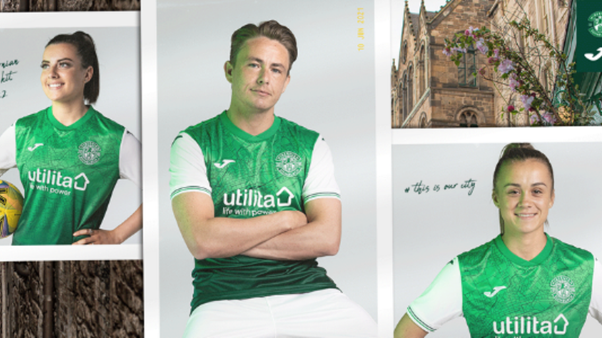 After managing the successful transition to the Club's new technical kit partner, Joma, Pitch Pro Retail are delighted to have launched the Hibees' Home & Away kits for the 21/22 season.
The 21/22 Hibernian kits push new boundaries in kit design, with the home kit featuring the sublimation of an Edinburgh Street map – a visual tribute to the club's home – while the away kit sees the introduction of pinstripes, a fresh look for a Hibernian kit.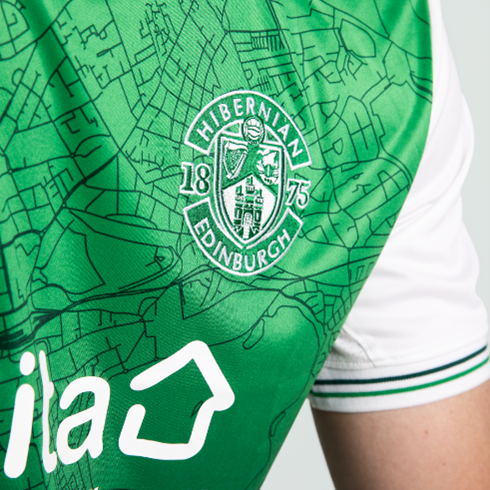 Hibernian Creative manager, Peter Burt, is behind the unique designs on both kits.
The launch also marks the beginning of Hibernian's new partnership with Spanish sportswear manufacturer, Joma.
Offering our advice and expertise, as well as managing all of the logistics for the club, we have ensured a smooth transition into the new partnership.
Pitch Pro Retail will now continue to manage the supply cycle for both playing and replica kit allowing all Hibees, to get their hands on both Home and Away jerseys, dubbed: 'the kits to be seen in this Summer'.
A launch well-received by fans, we are excited to add further Joma products to our offering in-store and online at the Hibernian Clubstore.
Take a closer look https://bit.ly/370n0rT